Accommodation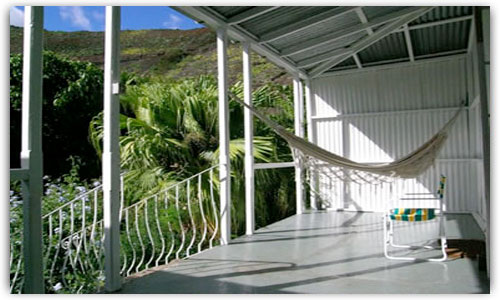 We offer a wide range of flats and houses for rental as office space, flats or shops.
Most accommodation is in Jamestown but some are in Alarm Forest and Sandy Bay.
We also manage Cambrian house and Banyan on behalf of Cambrian properties Ltd.
Contact us for availability or more information.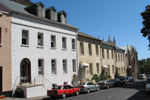 Association Hall
Main Street- 4 floors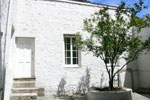 Billiard Rooms
Situated just off Main Street in the heart of Jamestown.
Has a secluded courtyard with a citrus tree.
Only 2 minutes from the wharf.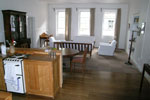 Ark Flat
A 2 double bedroomed flat in the heart of Jamestown, only 5 minutes walk to the wharf.
Situated above Thorpes Grocery Shop.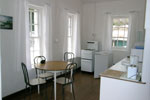 Studio Flat
A charming open-plan 1 bedroom flat on Ladder Hill Corner.
Only 5 minutes walk to the wharf.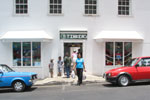 Tinkers Flat
Market Street - 2 Bedroom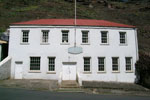 Foresters Hall
Market Street - Bedrooms and Courtyard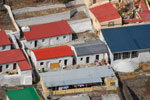 Barnes Cottage
Market Street- 3 Bedrooms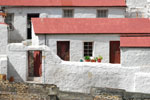 Evergreen Cottage
Market Street - 3 Bedrooms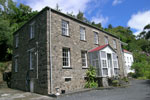 Woodcot
Alarm Forest Area - 2 Bedroom House & Cottage
Cambrian House
Built circa 1820 Cambrian House consists of 3 spacious apartments, each tastefully furnished and equipped to a very high standard.
Set in a secluded walled garden the house is surrounded by guava, mango and other tropical fruit trees.
Located in Upper Jamestown Cambrian House is a 30 minute walk from the wharf.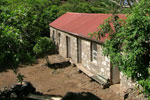 Banyan
A traditional "Saint" cottage situated in the Sandy Bay Valley.
Total tranquility, next to a stream, running water but no electricity or phone.
A ten minute walk to the beach and the fishing rocks.
Sleeps 4-6.